Monday, April 26, 2010
Vinifera 2011 Hanging Wall Calendar! available for pre-order
Right now you can seal in a pre-order discounted price for our beautiful new 2011 Vinifera Wine Grapes Wall Calendar. 100% recycled with soy ink. This is a glorious and educational caledar featuring 12 varieties with history, pairings and descrition of the wines produced by each grape.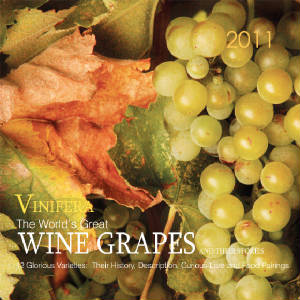 2:15 pm edt
Monday, April 19, 2010
Mother's Day Gourmet and Wine Education Gifts!
Please think of us when planning your Mothr's Day Gifts this year. We have such beautiful, responsibly green, and educational gifts in the areas of Wine Grapes , Spices and Coffee. She will love these unusual takes on such fascinating and historical subjects. And the photos are gorgeous!
Mother's Day Specials to be announced.
3:40 pm edt